This guide shows how to create a new mail account in the clientarea.

1. First of all you need to login to the clientarea.


2. Click on "Services" on the top of the clientarea.





3. Search for or find your service in the list and click the green "Active" button behind the service you like to manage.





4. Scroll down until you find "Email Management" and click on "Email Accounts".





5. You will get a list of all existing accounts, and on the top is a button for "Create Account".
In the box, fill information as shown bellow.
We recommend a strong password, or user the button to "Generate" a secure password.

Note! The Quota and Send Limit follows the hosting package you have.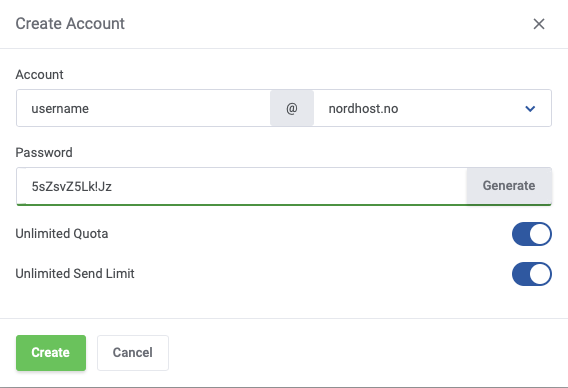 6. Click on the button "Create" and your new account will be ready within a few minutes.

If you do have any questions, please contact us.


You can read more about how to add your account on your device here.