This guide will show you how to create a new database on your account.

1. First of all you need to login to the clientarea to proceed. 

1. On the first page, click on the button for "Services".





2. Find or search for your service and click the green "Active" button behind the service you like to manage.





3. Scroll down to "Databases" under "Your Account".






4. You will get a list of the databases existing (if any) on your account. On the top, click "Create Database" to add a new.
Fill in the form as shown below. We recommend a strong password. You might use the button "Generate" to auto create a secure password.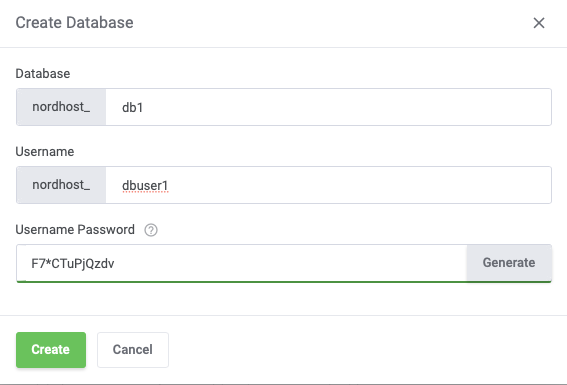 5. Click on the button "Create" and your new database will be ready within a few minutes. The hostname for connection is "localhost".

If you have any questions to this setup, please feel free to contact us.