We are working on a server migration for all our clients, and we do get a lot of questions on how to setup mail (IMAP/SMTP). To cleare up a bit, I have taken some screen shots from Mail on OSX to show the settings. The settings is the same on all clients, but how to find the settings may vary.
Here is the settings for incoming mail (IMAP):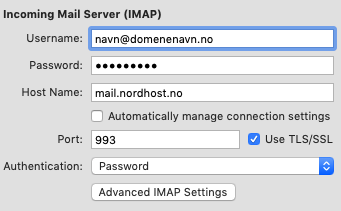 And this is the correct settings for outgoing mail (SMTP):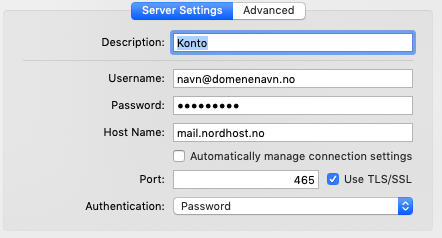 Some clients have used port 587 for outgoing mail earlier, this will not work with the new server. We do also recommend using IMAP and not POP3 for incoming mail. IMAP will store mail on our server, and the webmail and your local client will show the same.
Do not hesitate to contact us if you do have any questions!
- Håvard
Thursday, May 2, 2019