This guide shows how to setup a new mail account on your iOS unit.
Follow the setups below.


1. Click on "Setting" on your phone, and scroll down and click on "Passwords & Accounts".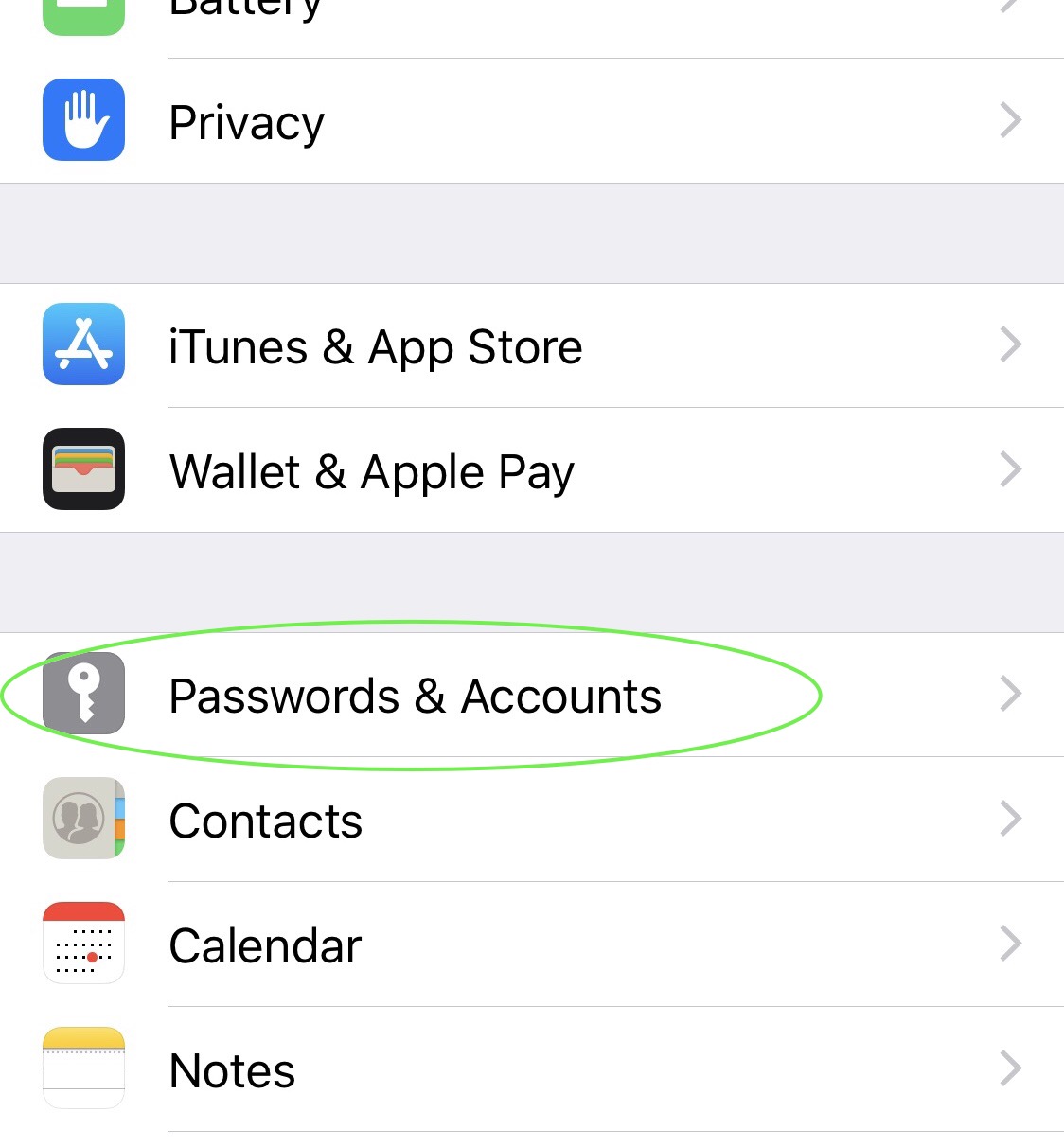 2. Click on "Add Account".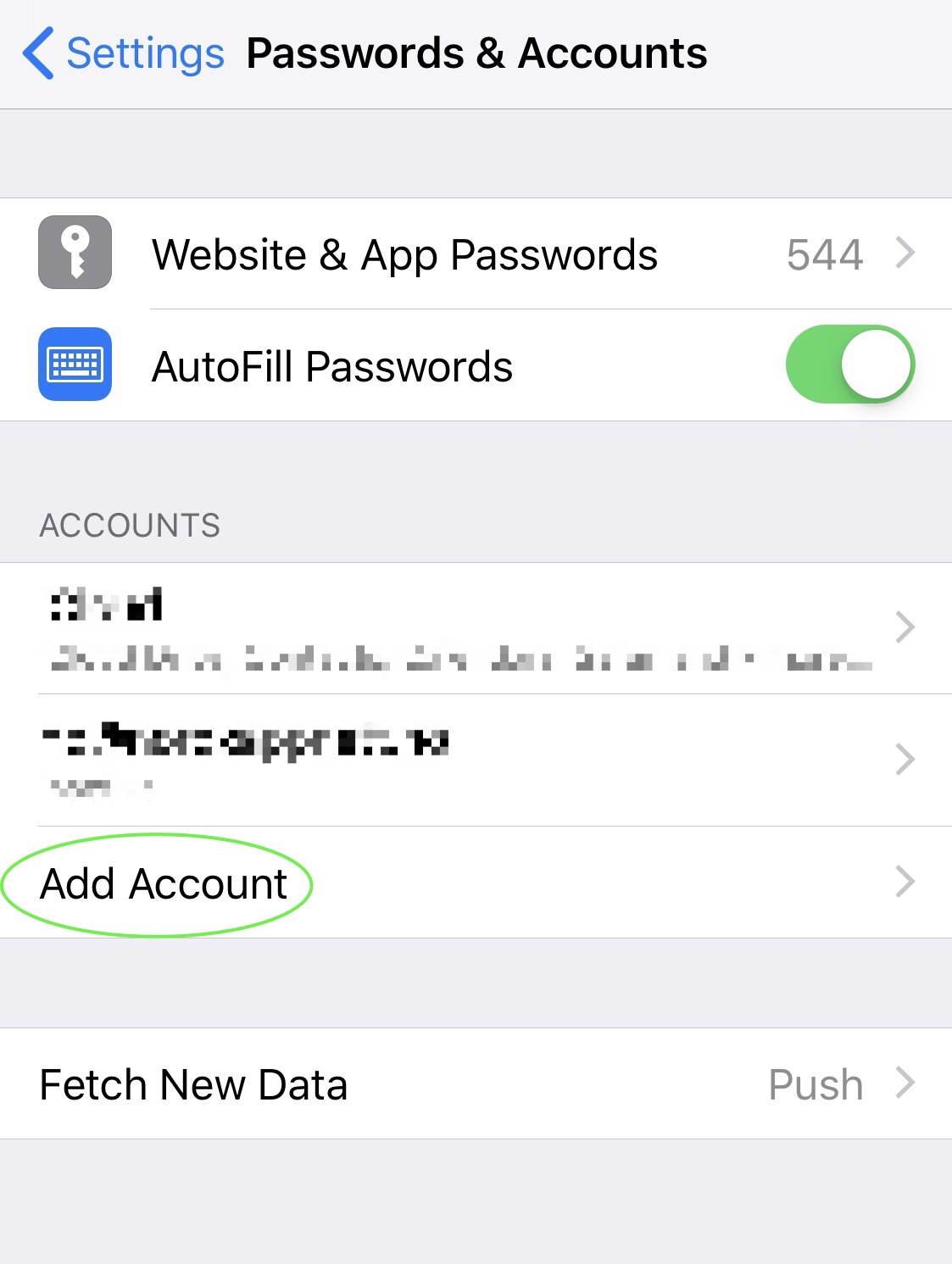 3. Chose "Other" as account type to continue.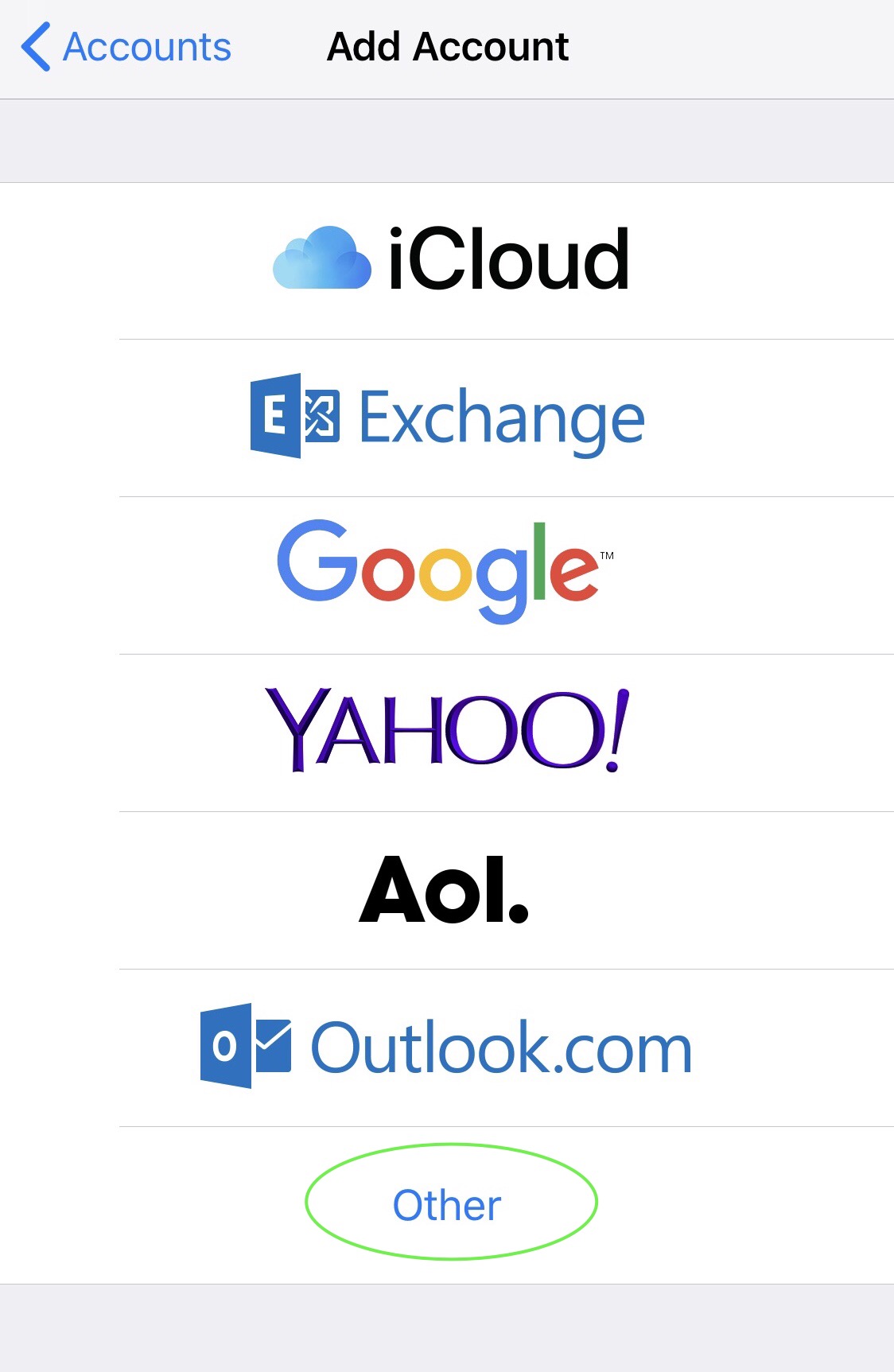 4. Click on "Add Mail Account"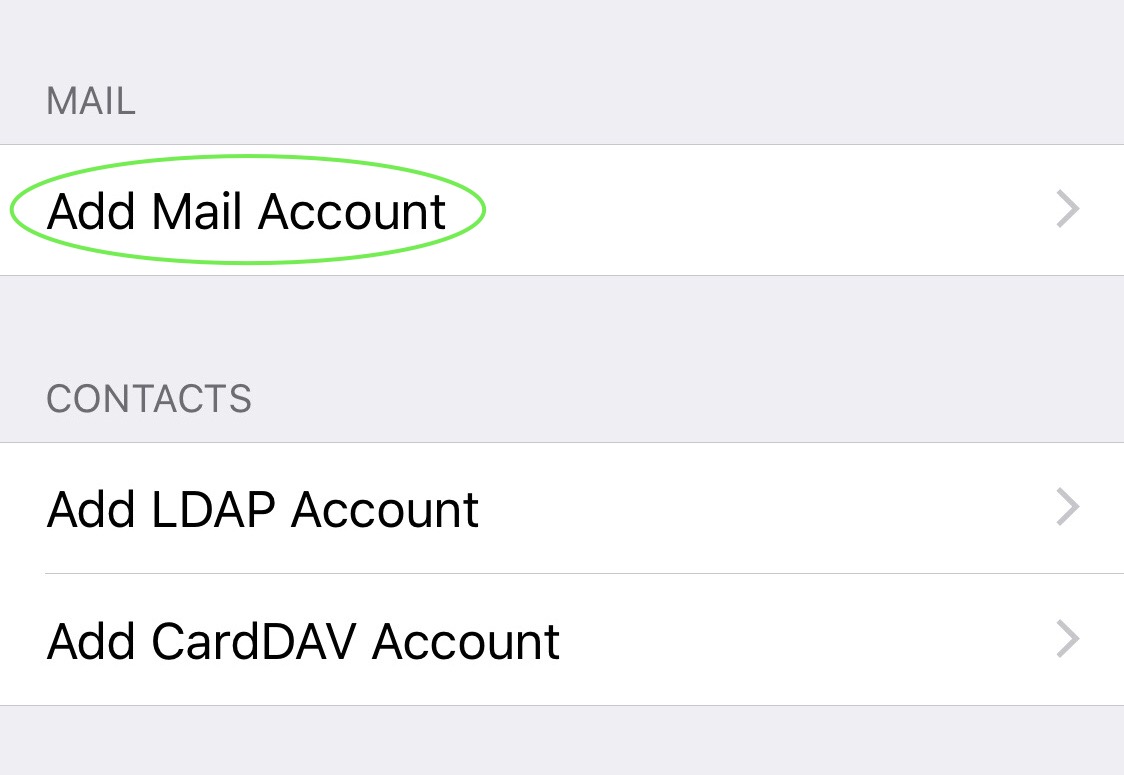 5. Fill in the information as shown below. Make sure to change "Email" to your mail, and "Password" to the one you chose during creating the account. Than click on "Next" on the top.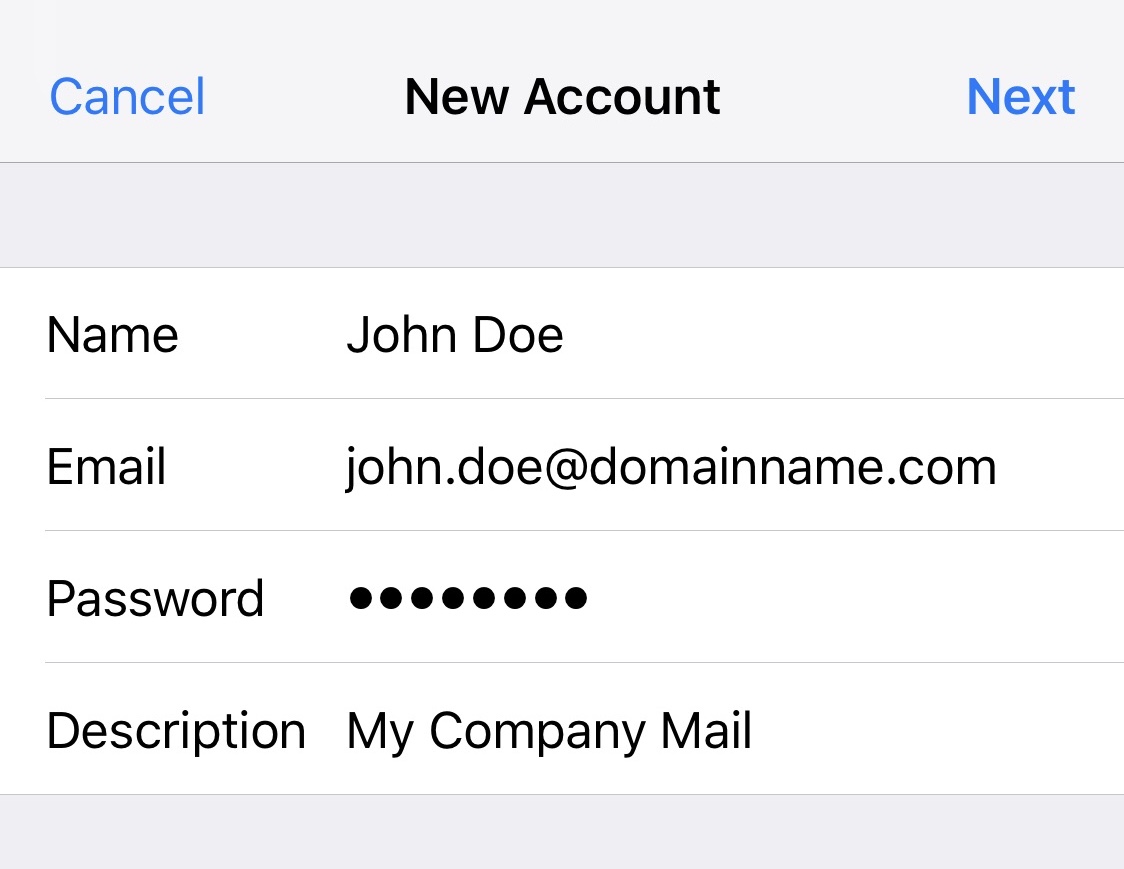 6. On the next page, insert information as shown below. Note that "Host Name" on both incoming and outgoing server should be mail.nordhost.no for all accounts hosted on our systems. "Name, Email, Description and Password" is custom for each account. When all is inserted correctl, click on the "Next" button on the top, and your account will be verified agains our system.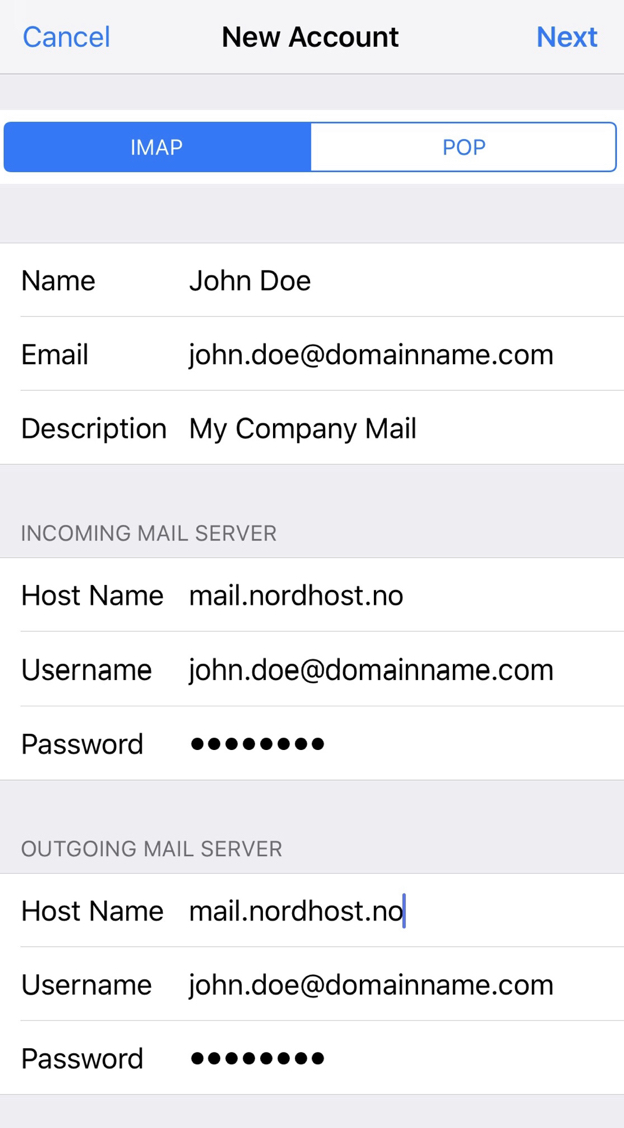 7. On this page, just click "Save" and your account will be ready to use.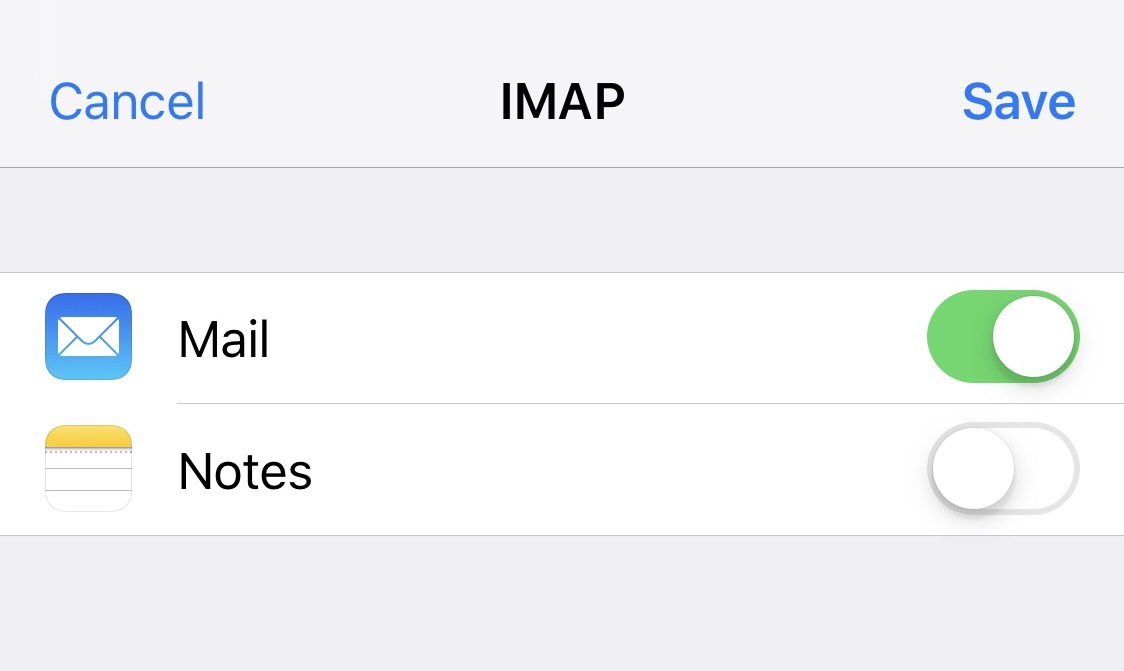 All done now. Your account is ready for use.

If you do have any questions, feel free to contact us any time.